There are two things that every entrepreneur wishes for: more time and more money. We yearn for more time because balancing any semblance of a career with the demands of a family life, friends and other interests, becomes overwhelming.
By creating a plan, taking action and staying persistent no matter what, you can leverage the following strategies and methods to scale your business. It's not easy. No one ever said it would be. But it is well worth it.
Scaling an online business isn't rocket science — it's actually much easier than many people believe. When you combine a winning product or service and a solid foundation to build on, the sky's the limit.
You can use these six tips to help you scale your online business and experience increased growth.
1. Create and share content on a blog
It is the best idea to scale your online business. Starting a blog is simple and straightforward. What isn't simple and straightforward is actually posting useful and unique content that adds a tremendous amount of value, and doing that consistently.
However, blogging is one of the best ways that you can build authority and create an organic audience over time. By becoming an authority, you'll end up attracting customers rather than chasing after them.
2. Leverage legitimate SEO techniques
SEO seems complex and confusing, but it really boils down to a few fundamental principles. Learn SEO the right way, leveraging the proper techniques, while adhering to Google's many rules, and you'll succeed. Your visibility will eventually grow, resulting in a natural increase in leads and sales.
3. Connect with influencers
It's not easy to become an influencer, but if you have a small budget, one near-instantaneous way you can scale your business is to get influences on board to champion your products or services. This is a quick way to get out in front of a very large audience, but not the cheapest way.
4. Seek out media exposure to highlight your expertise
Getting yourself and your brand out there is crucial if you want to scale. There are plenty of opportunities to score free media exposure if you are willing to put in a little work. There is a very good chance you will come across several exposure opportunities if you put in the effort. Consistency is key if you want to find success using this strategy.
Instead, stick it out and put some effort into your responses — journalists receive hundreds of replies to each request, so you are going to need to stand out. Make sure you avoid making these stupid press outreach mistakes.
5. Set up email automation sequences to nurture, promote and convert 24/7
Every type of business can use email automation. Restaurants can build a list that automatically sends out e-coupons for specials and discounts on notoriously slow days to drive foot traffic. E-commerce stores can create segmented lists and send special offers to customers based on their previous purchase habits. Just like every other form of online marketing, email automation requires extensive split testing and constant optimization, but when you fine-tune your efforts, email automation creates a system that promotes nurtures and converts sales 24/7 — even while you sleep.
6. Maintain consistent social media branding and cross promote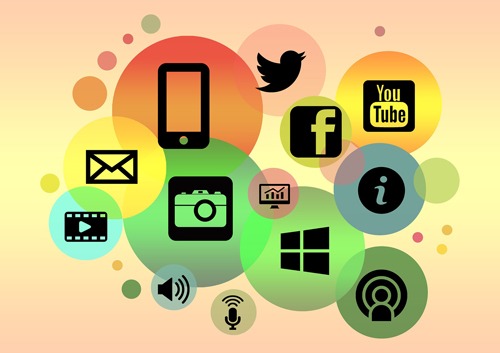 Social media is such a powerful branding tool, and it's important that you think about the big picture when establishing social accounts for your business. It will benefit you greatly if you use a handle that's easy to remember and available on all of the networks you will be actively promoting on. You should also be cross-promoting your social media accounts in an effort to get your audience connected on as many platforms as possible. Someone following your brand on Twitter might not be connected on Facebook, which could be his or her preferred social network.
A simple "Make sure to connect with us on Facebook" tweet could get people to like your Facebook page and then engage with a future Facebook post, leading to that hoped-for conversion.
Conclusion
Don't copy. Be different and you will win. Because it's true. The moment they see people flocking to a new website, posting to the latest social platform or watching the hottest new TV show, they swarm in and fill it with ads for their stuff. Your unique idea in your online business will help you more to success and win. Visit and subscribe www.nitinbang.com for more information.