Brand – Your Business Identification 
The brand is the key to unlock your business ethics. The brand is like the glue of your products quality and services, which attract customers and make stick with your business often.
How do brands affect your Business?
To develop a business brand, there is a journey between you and your customer to provide products and customer support. Once the brand develops, customers automatically recognize your product quality as well as company values.
So, this is revealed that if your products and services are not satisfied, or not the quality of products is better than a competitor, customer stay away from your products and services in terms of both cases.
Brand promotion in a modern way
There are hundreds of ways to promote your brand. But in the latest branding trend is on Tshirt,  Apparels, Pen, Coffee mug, Bottle, Cap Branding. This type of Brand promotion looks in unique ways. It attracts customers in routine and encourages to buy products. For more details click on image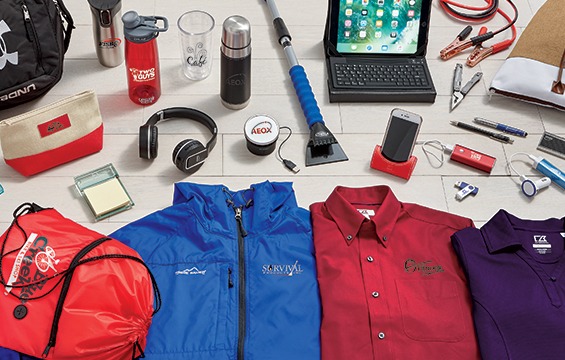 Direct Selling and Brand
The brand has the most important role in Direct selling. Direct marketing is totally based of mouth publicity and product demonstration. In that case, Your customer is your lead generator. Mouth publicity is the most influential marketing strategy for Branding and every customer promotes only when they use your company products first. No any of customer/ distributor direct meet with their founder as well as the marketing manager in direct selling. The customer only associated with Brand name and their products. Products will be sold on the basis of brand recognition.
Startups and Branding
Every startup company wants to know, should we invest in branding, does branding make it sense? It's very difficult for startup companies that allocate budget for branding, But it makes sense when you need your product or service popular and customer mind makes up to use for.
Small business and Branding
For a small business, there is always the scope of brand promotion. And every company has its own strategy and budget too for branding. Brand name increase the steady credibility of your product.
Brand name and premium prices
The brand name always having its own premium that is additional perks to any company because of the brand. The brand image refers to the perception of the public towards the firm's products and services. Branding weaves such a strong web of quality, trust and honesty in the minds of the consumers that the latter are mesmerized by it. Branding invokes a sense of trust and maturity in the market, which makes the consumers believe that your products are of supreme quality.
How much time needs to be a Brand setup?
Good brand won't visible overnight- it's a result of a meticulous planning, development and growth. Every company having its own strategy and budget for Branding. These are the things which measure time frame to develop a brand.
Good branding not only increases the value of a company, but it provides employees with direction and motivation and makes acquiring new customers easier.
How to promote branding online on social media?
Posting positive content out there and engaging with consumers on social media is the most effective way to build your brand and get your name out there.
This is a good reason to be active with your brand on more than one channel (FB, Twitter, Pinterest, LinkedIn, Vine etc.), but also to deliver different types of content between these channels (infographics & data charts, HOW-TO guides, videos or employer branding stories etc.). For this option, it's good to have it all connected to a communication hub that provides a full view of your brand from each angle.
Summary note
Corporate and visual elements are the first impression a customer gets from your company. Branding is one of the most important aspects when you are starting a project, the corporate image your clients receive that help you consolidate an idea of quality, seriousness and competence.
Would you like to know more about branding in details, subscribe me. or write comment below